We offer a comprehensive set of COVID-19 Health and Safety Services 

Safety Means...
He can focus on planning his first trip to Mars.

Safety Means...
They can dream up a plan for their new business.

Safety Means...
More time to practice his drawing skills.
All City Management Services:
With over 37 years of experience, 311 programs across 20 states, we are the largest and most experienced crossing guard provider in the country. We unfailingly provide a seamless transition from public to private status.
We staff Public, Charter and Private Schools with certified and trained Campus Aides, Campus Safety Aides, and COVID-19 Safety Services. Our training exceeds all state and county mandated requirements.
ACMS Cares provides safety awareness and education to children, families and communities. We offer a variety of programs that empower children to make the best possible safety decisions in their daily lives.
All City Management Services
With over 37 years of experience, ACMS is the largest private provider of school safety in the nation. We understand that children face an ever-increasing number of threats to their safety, and it is imperative that we focus on protecting them as they walk to and from school, and while on school property.
At ACMS we are dedicated to "keeping children safe" before, during and after school hours. Our fully trained staff of professional School Crossing Guards, Campus Safety Aides and School Safety Patrol are committed to the well-being of children and take pride in making a difference in their lives by enhancing safety for school communities across the country.
Our COVID-19 Safety Services are designed to empower your team and provide them with the tools they need to succeed.
Potentially Contaminated Material Pickup and Disposal
Faculty and Staff Training
Our professionally trained Campus Aides and Safety Aides provide the in-person attention necessary to ensure a safe environment during school hours.
Always Available
We provide the personnel to ensure the safety of children throughout the school day.
Safety First
Cameras and other technology cannot provide a completely safe environment for children. There is no replacement for having in-person assistance from a trained professional.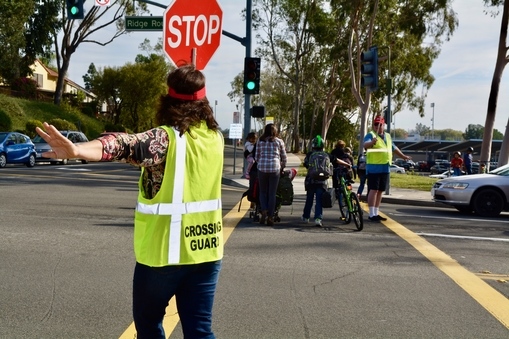 We take full responsibility for managing all aspects of our Crossing Guard programs.
Professionally Managed Staff
We handle all the logistics of managing the program, saving you time and energy.
Liability Risk Reduction
$10 million liability insurance protection guarantees peace of mind for employees, cities and schools.
ACMS Cares is the 501(c)(3) non-profit benevolent arm of All City Management Services. ACMS Cares was created as an extension of our commitment to the safety of all children. Our goal is to empower children to empower each other, their families, and their communities by providing safety education and practical safety preparedness tools.
Kids Safety Nation
Kids Safety Nation (KSN) was developed to uniquely educate and empower our children. We have created a rare educational opportunity for students to learn from and connect with various characters by way of our KSN Films, Safety Assemblies, and Safety Educational Material. Each of our characters represent a different safety issue that students may encounter, helping them to identify and respond to appropriate and inappropriate daily behaviors.
Kids Safety Dayz
ACMS Cares organizes fun-filled events within local communities to educate, inspire, and empower children. Kids Safety Dayz are geared towards bringing families, schools, local businesses, and law enforcement together to reinforce the importance of safety awareness. These high-energy events are an entertaining way to celebrate safety.
Kids Safety Club
Kids Safety Club is our way of equipping kids with best safety practices by way of our after-school program and online platform. Kids Safety Club was designed to enhance the safety education experience by participating in after school activities, and interacting in stimulating online games.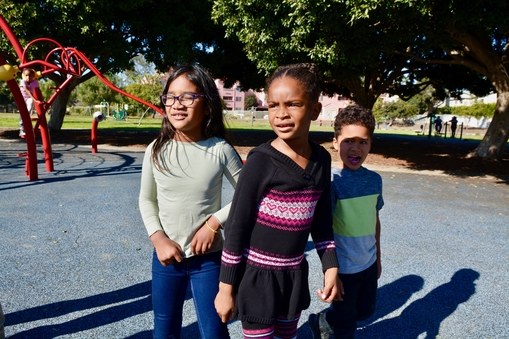 Contracting With ACMS is Simple and Seamless
We have over 37  years of experience privatizing safety services for schools nationwide.
Trusted by Hundreds of Cities and Schools